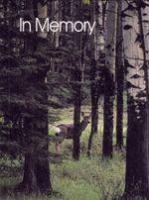 James Harold Graves
Funeral service for Mr. James Harold Graves, age 94, are scheduled for 10 AM Tuesday, July 25, 2017 at First United Pentecostal Church with Rev. A. J. Fulton and Rev. James Hawthorne officiating. Interment will follow in Memorial Park Cemetery.
Mr. Graves, a pipeliner and truck driver, passed away Saturday, July 22, 2017. He was a resident of Bastrop and member of First United Pentecostal Church. Mr. Graves loved to hunt and fish. He was a very nice man who would give you the shirt off his back.
He is survived by his brother, Leonard Hoy Graves and wife Arnetha and numerous grandchildren and great grandchildren.
Mr. Graves is preceded in death by his wife, Darling Leona Graves; parents, Minnie Lee and Henry Grady Graves; three sisters, Myrtle Nolan, Hattie Blythe and Vergie L. Holland.
Serving the family as pallbearers will be Kenneth Brigman, Kent Vercher, Keith Vercher, Randy Hawthorne, Doug Barton and Joe Brodnax.
Visitation will be held Monday, July 24, 2017 from 5 PM - 7 PM at Golden Funeral Home.