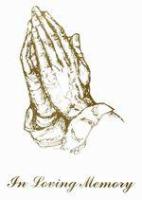 Billy Joe Gifford
Billy Joe Gifford, 80, passed away July 20, at his home in Sapulpa, Oklahoma, after a lengthy illness.

He is survived by his wife of 37 years, Cathy, his daughters Sherri and husband Wayne Jennings of Monroe, Louisiana, Lindsay and her husband Mike Buntin of Verdigris, Oklahoma, sons Randy Gifford of Farmington , Louisiana and Ricky Gifford and wife Marcia of Seabrook , Texas, a sister, Jean and her husband John L. Haygood of Minden, Louisiana, and five grandsons.
He was preceded in death by his parents, and sisters Jeannette Hagood and Bonnie Howie.

Bill was born to Richard Olen and Ira Lee(Bankston)Gifford on March 8, 1937. He graduated from Bastrop High School and attended Louisiana Tech. He worked as a supervisor of manufacturing for several companies and later worked for Don Thornton Ford of Tulsa until he retired.
A graveside memorial will be held at Memorial Park Cemetery on August 5 at 10 am.