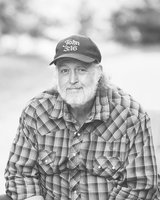 David Dean Porter
Funeral services for Mr. David Dean Porter, age 65, will be held at 10 AM Monday, August 14, 2017, in the chapel of Golden Funeral Home with Rev. Danny Parker officiating. Interment will follow in Bartholomew Cemetery.
Mr. Porter, a retired Superintendent of the Louisiana State Highway Department and a resident of Bastrop, passed away Friday, August 11, 2017. Mr. Porter is preceded in death by his parents, Jimmy and Robe Lee Porter; two brothers, Paul Q. Porter, James Porter; and sister, Jackie Menza.
Mr. Porter is survived by his wife, Connie Sue Dampier Porter; one daughter, Sabrena Porter Strange and husband Brian Keith Strange of Bastrop, LA; one son, David Bronson Porter and wife Hillery Porter of Bastrop, LA; one sister, Jimmie Anson and husband Bill; grandchildren, Caleb Keith Strange and wife Kristen, Patrick Porter, Trinity Ann Porter; one great granddaughter, Scarlett Ann Strange and special friend, Jordan.
Serving as pallbearers will be John Ellis Smith, Mike Tarver, Danny Jordan, Chad Parker, Jerry Peacock and Kenneth Cotton. Ralph Wyatt will serve the famiy as an honorary pallbearer.
The family will receive friends Sunday from 5 PM until 8 PM at Golden Funeral Home.