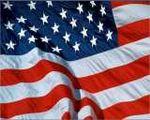 James Bradshaw
Funeral services for Mr. James "Jim" Bradshaw, age 83, of Bastrop, LA are scheduled for 10 a.m. Saturday, November 25, 2017 at New Friendship Baptist Church with Bro. Todd Wooden, Dicky Bradshaw and Allen Bradshaw officiating. Interment will follow in the Pine Grove South Cemetery under the direction of Golden Funeral Home. Visitation will be held from 5 p.m. until 8 p.m. Friday at the church.
Mr. Bradshaw, a retired machinist at International Paper Company and U.S. Air Force Veteran, passed away Tuesday, November 21, 2017 at his resident. He was a member of New Friendship Baptist Church.
Mr. Bradshaw is survived by his sons, Dicky Ray Bradshaw and wife Dana of Conway, AR. Gene Allen Bradshaw and wife Sharon of Bastrop, LA; brother, Benny Bradshaw and wife Barbara of Sheridan, AR; sister in law, Angie Bradshaw of Hamburg, AR; granddaughter, Sharon Nicole Williams and husband Nathan; two step grandchildren, Michael Parker and Terrance Parker; and numerous nieces and nephews.
He is preceded in death by his wife, Martha Bradshaw; son, James David Bradshaw; brother, Huey Bradshaw; sister, Jo Clark and great grandson, Hunter Allen Bradshaw.
Serving as pallbearers are family and friends.