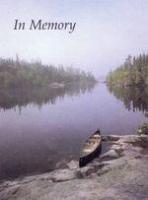 Bobby Gene Rabun
Bobby Gene Rabun, formerly of Bastrop, passed Thursday November 30, 2017 at his home in Horn Lake, Mississippi. Visitation will be held Friday December 8, 2017 from 10 AM until 11 AM at Golden Funeral Home, Bastrop, LA. A graveside service will be held Friday, December 8, 2017, at Christ Church Cemetery immediately following the visitation.

Mr Rabun is preceded in death by his wife of 55 years, Delores Murray Rabun; a son, Stewart Shawn Rabun; and a daughter, Karen Dianne Rabun James.

Mr Rabun is survived by a son, Robert Murray Rabun, his wife, Elizabeth S; a grandson, Jared Murray Rabun; a granddaughter, Megan Elizabeth Crane and her husband, Joshua Scott Crane; and two great granddaughters, Rory Mae and Harley Rae Crane.