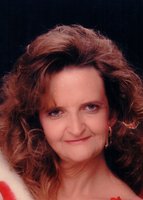 Julia Lee Bissell
Visitation for Mrs. Julia Lee Bissell, age 66, is scheduled for 5 PM until 8 PM Wednesday, January 3, 2018 at Golden Funeral Home. A private burial will be held at a later date.
Mrs. Bissell, retiree of Johnnys Pizza House, passed away Monday, January 1, 2018. She was a member of East Haven Church Of God. She enjoyed reading, spending time with family, friends, and her animals. She also practiced martial arts for several years with her son, Travis.
She is survived by her husband of 36 years, Douglas L. Bissell and her son, Travis Blake Bissell.
Mrs. Bissell is preceded in death by her parents, Julius and Myrtle Chunn.