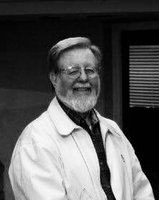 Joe Douglas "Doug" Winn
Mr. Joe Douglas "Doug" Winn, 79, died peacefully on January 8, 2018 in Monroe, LA.
Doug was born on September 24, 1939 in Bastrop, Louisiana to Thomas Joe Winn and Thelma Matheny Randall. He graduated from Bastrop High, worked at the International Paper Mill before becoming a real estate broker and later a timber broker. Mr. Winn was a life-long member of the church of Christ and served on the founding board of Ouachita Christian School.
He is the father of four children who were his life's devotion; daughters, Melinda Winn Vaughan, Amy Winn Benson and Kristy Winn Stephan, all of Monroe, LA; son, Jay Douglas Winn of New York, NY; sister, Nancy Randall of Greeley, CO; eight grandchildren, Matthew Benson, Piper Tillman, Abby Benson, David-West Vaughan, Victoria Vaughan, Noah Stephan, Jack Winn and Adley Isabella Stephan, as well as two great grandchildren, Daphnee Benson and Rowan Tillman.
Mr. Winn is preceded in death by his father, Joe Winn; mother, Thelma Matheny Randall and brothers, Kenny-boy Randall, James-Turner Randall, Eddie Winn, Larry Winn and Ernie Winn.
Funeral services will be held Thursday, January 11, 2018 at 10 AM in the chapel of Golden Funeral Home. Visitation is scheduled for Wednesday, January 10 from 5 PM - 8 PM at Goldens. A private interment will follow at Roselawn Memorial Gardens, Calhoun, LA.
Don DeLukie of Jackson Street Church of Christ, where Doug was a longtime member, will officiate. Ronnie Thrift, Matthew Benson, Mike Benson, David-West Vaughan, Josh Randall and Chess Randall will serve as pallbearers. Mr. W.M. Matheny will serve as honorary pallbearer.
All are welcome to attend and celebrate Doug's life. In lieu of flowers, gifts may by made to Ouachita Christian School, 7065 US-165, Monroe, LA 71203.