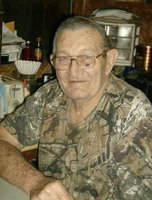 Bobby Jennings, SR.
Funeral services for Mr. Bobby Glenn Jennings, SR., are scheduled for 10:00 A.M. Thursday, March 1, 2018, at Bonne Idee Assembly of God with Rev. Jerry Stuckey and Rev.Joey Kennedy officiating. Interment will follow in Pine Grove South Cemetery under direction of Golden Funeral Home. The family will receive friends Wednesday, February 28, 2018, from 5:00 p.m. until 8:00 p.m. at Golden's.
Mr. Jennings, a resident of Bastrop, LA, was born on April 8, 1935, and passed away Sunday, February 25, 2018, at the age of 82.
He is survived by his children, Paula Anders, Cheryl McLeland, Randy Jennings, Michael Jennings and wife Joy, Penny Sharp and husband Claude, Bobby Jennings, Jr., and wife Liz, Kelli Jennings, Hayley Jennings, and devoted friend and "Honored adopted son" Clarence Ivy; Thirteen grandchildren; twenty-six great grandchildren; and two great great grandchildren.
Mr. Jennings is preceded in death by his parents and his wife of forty-three years, Carolyn Eubanks Jennings.
The family would like to thank Cherry Ridge Nursing Home and staff, Morehouse General Hospital and staff, Dr. John Coats, Dr. Allen Spires, NP Lauren Vyvial, Dr. James Smith, and all family and friends that were caregivers for the countless hours of devoted love, compassion and dedication to Daddy.
Serving as pallbearers will be Jamie Kelly, Russell Kelly, Dusty Crymes, Jimmy Smith, Billy Tharp, Curt Armstrong, and Preston Anders.