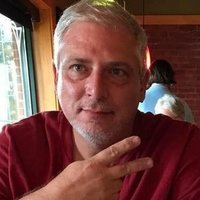 Chad David Shoup
Memorial funeral services for Mr. Chad David Shoup, age 48, are scheduled for 10:30 AM Saturday, March 3, 2018, at North Monroe Bastrop Campus-350 Holt Dr., Bastrop, LA. Rev. Kevin Crim and Rev. Tim Pitts will officiate.
Mr. Shoup, a Cabinet Maker at Greenwood Custom Cabinets, passed away Friday, February 23, 2018. He was a member of North Monroe Baptist Church at Bastrop where he was actively invlolved in the church's Fire Ministry. He loved woodworking and was very enthusiastic about making furniture. Mr. Shoup also actively served in the United States Army during Desert Storm. He had a heart for helping people and was always the first to volunteer to help those in need.
He is survived by his wife, Anne Shoup; mother, Marlene Shoup; daughter, Kelsey Sedelia Nichol and husband Jacob; sons, Garrett Shoup and Zach Shoup; sisters, Dawn Daly and husband Kenneth, Lori Shoop, Jeri Lynn Shoup, Melissa Buss and husband Curt; brother, Jay Shoup and wife Sherri; step-daughter, Kami McGuire; step-son, Jared Robberson and fiancé Amy Brodie.
Mr. Shoup is preceded in death by his father, Gerald Shoup.
In lieu of flowers, the family requests that memorials be made to North Monroe Baptist Church at Bastrop Fire Ministry- 358 Holt Dr. Bastrop, LA 71220.