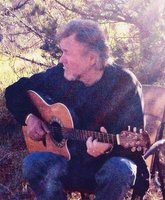 Don Wesley Johnson
Funeral services for Mr. Don Wesley Johnson, age 72, of Bastrop, are scheduled for 10 AM Thursday, April 5, 2018 in the chapel of Golden Funeral Home with Bro. Tim Post officiating. Interment will follow in Memorial Park Cemetery.
Mr. Johnson, owner of Don Johnson and Associates Engineering and member of Bonita Road Baptist Church, passed away Sunday, April 1, 2018. He was a member of the Louisiana Engineering Society and a supporter of Xtreme Missionary Adventures as well as St. Jude Children's Hospital. He was a wonderful husband, father, grandfather, great grandfather and brother. Mr. Johnson was an avid motorcycle rider and enjoyed many long rides to Colorado, as well as many camping trips, once they reached their destination.
He is survived by his wife of fifty three years, Betty Jo Johnson; sons, Joe Bob Johnson and Teresa, Keith Johnson and wife Fran; grandchildren, Randall Walker and wife Tara, Amanda Walker, Wesley Johnson and wife Morgan, Hillary Sawyer, Hayden Johnson; great grandchildren, Alice Marie Walker, James Randall Walker and Abram Rose Walker; sisters, Charlotte Freeland and husband Richard of Kennewick, WA, Deborah Johnson Rice and husband Tommy of Raymond, MS; brother, Michael Dean Johnson and wife Brenda of Texarkana, TX; sister-in-law, Rhonda Johnson of Bastrop; special uncles, Jerry Johnson and Tony Joe White; special aunts, Shirley Strange and Freida Hinesley, several nieces and nephews and extended family.
Mr. Johnson is preceded in death by his parents, Alfred and Billie Faye Johnson and brother, Roger Johnson.
Serving the family as pallbearers are Josh Brady, Tommy Byrnside, Jim Bob White, B.J. Lewis, Hunter Lewis and Jamie Worley.
Honorary pallbearers will be Ron Landry, Boyce Copeland, Bo Lively, Glen Ray, Scotty Meador, Ralph Jones, Ronny Raymond, and Charles Burns.
The family will receive friends Wednesday, April 4, 2018 from 5 PM - 7 PM at Golden Funeral Home.