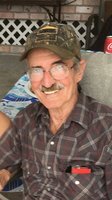 Barry Joseph Thibodeaux
A memorial funeral service for Mr. Barry Joseph Thibodeaux, age seventy-four, will be held Saturday, March 16, 2019 at 2 PM in the chapel of Golden Funeral Home with Rev. John White officiating. Visitation will be held Saturday from 1 PM - 2 PM service time.
Mr. Thibodeaux loved LSU, the Saints and his kiddos. He was an avid fisherman and served his country in the National Guard. Mr. Thibodeaux was a construction piping supervisor for many, many years.
He is survived by his wife, Vickie Lusby Thibodeaux; children, Kathryn T. LeCompte and husband Wade of Houma, LA, Kevin Thibodeaux of Ponchatoula, LA, Lori Dear of Goodwill, LA, Johnny White, Jr and wife Kandi of Freeport, TX, Timothy J. White and wife Crystal of Freeport, TX; siblings, Elaine Cantrell and husband Wade of Grand Isle, LA, Kurt Thibodeaux and wife Belinda of Patterson, LA, Peggy Mayeaux and husband Ben of Lafayette, LA, Alice Begneaud and husband David of Lafayette, LA; fourteen grandchildren; four great grandchildren, and numerous nieces, nephews, cousins and friends.
Mr. Thibodeaux is preceded in death by his parents, Wilson and Dorismae Thibodeaux, and sister, Nancy T. Warner.