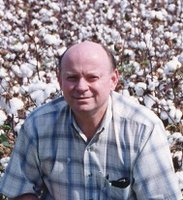 David Wilbur McCarty
Funeral services for Mr. David Wilbur McCarty are scheduled for 2:00 p.m. Tuesday, March 12, 2019, in the chapel of Golden Funeral Home. Interment will follow in Christ Church Cemetery. The family will receive friends Monday, March 11, 2019, from 5:00 p.m. until 7:00 p.m. at Goldens.
David was born August 9, 1943 and passed away March 10, 2019, at St. Francis Medical Center after a courageous battle with a lengthy illness.
He is survived by his wife of fifty-six years, Ronna Streeter McCarty; sisters, Elizabeth McCarty Haynes of Rayville, LA, Shirley McCarty Wall of Rayville, LA, Barbara McCarty Frehe and husband David of Kingwood, TX; nephews, Tony Haynes and wife Sue, and Troy Frehe; nieces, Angie G. Pickens and husband Greg, and Lori Garner.
He is recently preceded in death by his son, David Mithcell McCarty, and also by his parents, Jack and Erma McCarty.
David was raised in McGinty, Louisiana on the family farm. He began his schooling at McGinty Grammar School and graduated in 1961 from Bonita High School. He attended Northeast Louisiana State College (ULM) on a baseball scholarship.
After working a few years at the Bastrop Mill, he began farming. He and his nephew, Tony, formed M & H Farms over forty years ago. He recently passed the torch on to the next generation, his great nephew, Alan.
David was very active in the Morehouse Parish Farm Bureau, where he served as president for eight years. He also served on the Louisiana Farm Bureau Board of Directors.
He became involved with the American Agriculture Movement, serving as state president for several years. Through his connection with AAM, he received a political appointment to the USDA in Washington D.C. He took a seven year leave of absence from farming during this time.
David loved visiting around town, hunting, and cooking for crowds.
Serving as pallbearers will be Gary Cooper, Bardel Bostick, Buddie Gunter, Greg Sadler, Billy Sanders, and Billy Tharp.
Special thanks to honorary pallbearer, Roy Walton, for his help and friendship during David's illness.