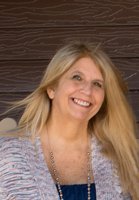 Donna Nolan
Memorial funeral services for Donna Nolan, age fifty-nine, are scheduled for 11 AM Saturday, May 4, 2019 at Trinity Baptist Church, 5580 Hwy 392 W, Harrison, AR.
Ms. Nolan, a retired Juvenile Probation Officer, passed away Wednesday, April 24, 2019. Donna had such a sweet soul and touched many people throughout her life from young years at Doyline, to college days at Louisiana College, and her life in Harrison, Arkansas. Donna loved living in Arkansas, and made many friends and memories while working at Newton and Boone County Juvenile Court. With the love and support from her close friends and colleagues, Connie, Gina, Regina and the Judge, they changed the lives of many children. Something special were messages she wrote from her heart called "blunders" while working at the court. Hopefully you were lucky enough to get a copy of her monthly life article. In her spare time she loved to ride horses along the trails of the Buffalo River. Donna loved her children and her grandchildren. They brought her great joy. Donna wanted to spread the love of Jesus wherever she went. She wanted everyone to know the good news of GRACE from Jesus Christ her Lord.
She is survived by her daughters, Katie Nix and husband Cliff, Emily Morgan Pierce and husband Kyle; son, Dusty Morgan and wife Erin; sister, Linda Drewry and husband Richard; brother, Jerry Nolan and wife Suzanne; grandchildren, Macen Nix, Hunter Nix, Wyleigh Nix, Braxton Morgan, Remington Morgan and arriving soon, Douglas Asher "Dash" Pierce; nieces, nephews and a host of cousins.
Ms. Nolan is preceded in death by her parents, Margie and H.D. Nolan.
Memorial contributions may be made to: Wild Horse Ministries at 460 Appleby Rd., Trout, LA 71371.