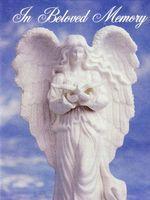 Glenda Perry
Graveside funeral services for Mrs. Glenda Perry are scheduled for 2:00 p.m. Thursday, May 30, 2019, at Carter Cemetery, with Dr. Vic Carter officiating.
Mrs. Perry, a resident of Collinston, LA, passed away Tuesday, May 28, 2019, at the age of 63.She enjoyed listening to music and loved riding around!
She is survived by her sister, Patsy Perry Branch and husband Elvin; and brother, Jimmy Perry and wife Patty.
Mrs. Perry is preceded in death by her parents, Mr. And Mrs. Alton Perry; brother, Billy Perry; and sister, Jane Perry.