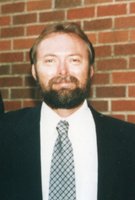 Ricky Joe Richard
Funeral services for Mr. Ricky Joe Richard are scheduled for 2:00 p.m. Sunday, June 9, 2019, in the chapel of Golden Funeral Home with Rev. Jim Brent officiating. The family will receive friends Saturday, June 8, 2019, from 5:00 p.m. until 7:00 p.m. at Goldens.
Mr. Richard was a resident of Mer Rouge, LA, and worked for Louisiana Gas/Atmos Company for over thirty years. He passed away from this life Tuesday, June 4, 2019, at the age of sixty-four.
Mr. Richard is survived by his wife, Jett Dickey Richard of Mer Rouge, LA; children, April Moore and husband Jimmy Dale of West Monroe, LA, Sandi Rallinson and husband Kris of Bastrop, LA, Stacy Swanson and husband Brad of Okinawa, Japan, and Justin Richard of Mer Rouge, LA; brother, Eugene Richard Jr.and wife Linda of Bastrop, LA; grandchildren, Harley Moore, Dalton Moore, Dylan Rallinson, Felicity Swanson, and Connor Swanson; niece, Sabrina Simmons of Bastrop, LA; and numerous cousins and friends.
He is preceded in death by his parents, Eugene and Lavern Richard.
Serving as pallbearers will be Justin Richard, Jimmy Moore, Brad Swanson, Kris Rallinson, Dalton Moore and Wayne Richard.