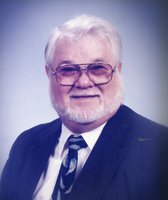 Henry A. Hilton
Graveside funeral services for Mr. Henry A. Hilton are scheduled for 2:00 p.m. Tuesday, June 11, 2019, at Liberty Cemetery in Haile, LA, with Chaplain Danny Thomas officiating. The family will receive friends Tuesday, June 11, 2019, from 10:00 a.m. until 12:00 p.m. at Golden Funeral Home.
Mr. Hilton, a resident of Fairbanks, LA, passed away Saturday, June 8, 2019, at the age of eighty-six. He was a member of First West Church of Fairbanks and he served his country in the United States Air Force.
Mr. Hilton is survived by his wife, Diann Lowery Franklin Hilton; daughters, Cynthia Hilton and Desiree Gonzales; son, James Michael Hilton; brother, Bill Hilton; five grandchildren and several great grandchildren.
He is preceded in death by his parents, Henry and Lessie Hilton and his sisters, Glyn McHenry and Kate Newman.