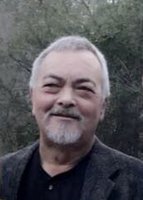 Donald Wayne Lucas
Funeral services for Mr. Donald Wayne Lucas, age sixty-five, are scheduled for 10 AM Monday, August 26, 2019 in the chapel of Golden Funeral Home with Bro. Bodie Spicer officiating. Interment will follow at 2 PM in Earnest Cemetery, Hampton, AR. Visitation will be held from 5 p.m. until 7 p.m. Sunday, August 25, at Golden Funeral Home.
Mr. Lucas, a retiree from Union Pacific Railroad, passed away Thursday, August 22, 2019. He loved hunting, his dogs, watching football, and especially spending time with his family and grandchildren.
He is survived by his, son, Lance Lucas and wife Arish of Bastrop, LA; daughter, Candie Lucas Moore and husband J.R. of West Monroe, LA; sister, Brenda Naff and husband Kenny of Ferriday, LA; grandchildren, Jeremy Lucas and wife Hannah, Landon Lucas and fiance' Jordan, Caleb Lucas, Harley Lockwood and husband Cody, Brittany Lucas and fiancé Ky Thames, Madeline Lucas, Wade Idom, Lindsay Woodson and thirteen great-grandchildren.
Mr. Lucas is preceded in death by his wife Sandy Lucas; parents, Dr. H.C. and Wilma Lucas.
Serving as pallbearers will be Jeremy Lucas, Caleb Lucas, Wade Idom, Ky Thames, Cody Lockwood and Kevin Stephens.