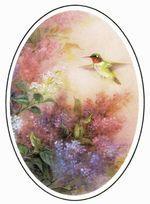 Obituary of Clara Turnbow
Graveside funeral services for Clara Joyce Turnbow, 77, of Bastrop, La. have been scheduled for 10 a.m. Saturday, September 25, 2004 at Memorial Park Cemetery with Rev. Phillip McCready officiating. Mrs. Turnbow passed away Wednesday, September 22, 2004 at Oak Woods in Mer Rouge.
She is survived by her husband of 55 years, Leroy Turnbow; four daughters, Rosie Turnbow of Bastrop, Shirley Rodgers and husband Jim of Delhi, LA, Mary Estrada of Cabot, AR, Janie Hensley and husband Chuck of Pheonix, AZ; son, Roy Turnbow and wife Cathy of Monroe, LA; four sisters, Lena Milan of Paris, TN, Fannie Shults of Mesa, AZ, Mable Allred of Hebert Springs, AZ, Eunice Sherman of Bastrop; brother, Henry Hudson of San Antonio, TX; fourteen grandchildren and twenty one great grandchildren.
Mrs. Turnbow is preceded in death by her son Lonnie Turnbow.
Visitation will be held on Friday, September 24, 2004 from 5 p.m. until 9 p.m. at Golden Funeral Home.