This guide on Social Security Administration benefits will help you in understanding the process of notifying and filing for social security benefits. After the death of a spouse or parent, you as a survivor or minor child may be entitled to certain benefits. Golden Funeral will assist in handling the filing of these benefits.

Social Security Benefits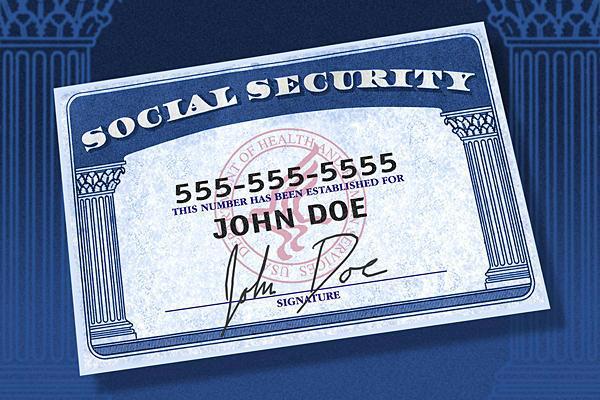 If you're already receiving benefits as a wife or husband on your spouses record when he or she dies, in many situations your benefits can be changed to survivors benefits once you have contacted your local SS office. Our funeral directors will assist you in reporting the death to social security when the death certificate is filed, but you must still apply in person.

*Reminder: If the deceased was receiving social security benefits, any checks which arrive after death will need to be returned to the Social Security Office. If the checks are being direct deposited into a bank account, the bank should be notified and the payment will be withdrawn.

WHO CAN GET SURVIVORS BENEFITS?
Anyone who has worked and paid social security (FICA) taxes has been earning social security benefits for his or her family. The amount of work needed to pay survivors benefits depends on the workers age at the time of death. It may be as little as 1 1/2 years for a young worker. No one needs more than 10 years.
HERE IS A LIST OF WHO CAN USUALLY GET BENEFITS:

Widows and widowers age 60 and older.

Widows and widowers at any age if caring for the deceased's children who are under age 16 or disabled.

Divorced wives and husbands age 60 or older if married to the deceased 10 years or more.

Widows, widowers and divorced spouses age 50 and older if they are disabled.

Children up the age of 18.

Children 18-19 if they attend elementary school or high school full time.

Children over age 18, if they became disabled before age 22.

The deceased worker's parents age 62 or older, if they were being supported by the worker.
A SPECIAL ONE-TIME PAYMENT
In addition to the monthly benefits for family members, a one-time payment of $255 can be paid to a spouse who was living with the worker at the time of death. If there is none, it can be paid to:
A spouse who is eligible for benefits.

A child or children eligible for benefits.
*THIS PAYMENT WILL NOT BE MADE IF THERE IS NO ELIGIBLE SPOUSE OR CHILD. IF ELIGIBLE THE SPECIAL ONE-TIME PAYMENT WILL BE MAILED TO THE APPLICANT ONLY. IT WILL NOT BE MAILED TO THE FUNERAL HOME.
Contacts for Social Security:
Monroe Social Security Office Address : 1120 PLAZA BLVD MONROE, LA 71201 Social Security Phone (Local) : 1-866-815-8716 Social Security Phone (Nat'l) : 1-800-772-121 TTY : 1-318-387-9906
Social Security Office Hours : MON: 09:00 AM - 03:00 PM; TUES: 09:00 AM - 03:00 PM; WED: 09:00 AM - 12:00 PM; THUR: 09:00 AM - 03:00 PM; FRI: 09:00 AM - 03:00 PM; SAT & SUN: CLOSED